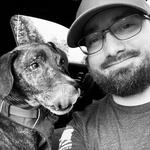 Updated by Billy Dowell
Qualtrics Integration
Integrate Great Question and Qualtrics
Use your Qualtrics surveys with Great Question while still keeping the data in one place! (GQ. The one place is GQ... 😁)

The Setup
Use Qualtrics'
Help Article
for assistance within Qualtrics.
Access your Qualtrics account
Go to Account Settings > Qualtrics IDs > IDs (default tab)
Obtain your Organization ID and Datacenter ID
Go to Account Settings > Qualtrics IDs > OAuth Client Manager (tab next to IDs)
Obtain your Client ID and Client Secret

Please see Qualtrics Help Article for obtaining both.
New Client requirements:

Grant Type: Authorization Code
Scopes: read:survey_responses & read:surveys
Redirect URL: https://greatquestion.co/users/auth/qualtrics/callback

Insert the information above into Great Question within the Integrations page, under the Qualtrics section.
Click +Connect.
Select and login to the desired Qualtrics account.
Grant access when prompted.
Confirm the +Connect button now says Connected.
To disconnect, hover over Connected and click Disconnect.
Using Qualtrics in a Survey Study
Create the Study
Click New study + at the top of the left sidebar menu. OR click New study in the top right corner, if in the Studies page.
Select Survey.
Name your study.

By default, you will see the name as "Untitled study type (current date)"

Optional: Change the study owner if you are creating this study on behalf of another team member by clicking on the Add Collaborator icon to the right of the study title.
Set the Plan
Optional: Add a description for the Research goal.
Set your Participant limit (how many total people you want to participate in your survey).
Leave the incentive toggled on if you want to offer an incentive. If not, flip the toggle off.

Choose your incentive method.

By default, you will see that Money or gift card is selected.

Update the value that you want EACH participant to receive, if using Money or gift card.

Your total funds required will be shown at the Review page.

Chose whether you want to fund the study Through Great Question or Outside of Great Question.
If choosing something other than Money or gift card, follow the prompts that are now shown.

Select your preferred Consent form option.
Optional: Click on Show additional setup to see more settings, such as:

Custom study attributes: More on study attributes here.
Participant experience language to change the proffered language.

Click Next.
Choose a Qualtrics Survey
On the Survey tab, toggle on the Use my own survey link.
Under Platform, click on the dropdown and select Qualtrics.
Once you see Survey under Platform, select the survey that you want to use.
Your Qualtrics survey must have
gq_token
applied as an embedded data field in order to select it from the
Survey
dropdown. When a survey does not have the 
gq_token
 field, it will still appear in the dropdown, but it will be disabled and there will be a note saying 
-- "gq_token" field missing
 next to the title of that survey. More on this in Qualtrics' guide,
here
.
Only surveys that have been updated in the past seven (7) days will be shown.
Click Next.
Review
Review the details of your study. You should see all green checkmarks.

If you added an incentive but did not use Money or gift card, you will not see any incentive details to review.
If you added an incentive, used Money or gift card, and chose Outside of Great Question, you will not see any incentive details to review.
If you added an incentive, used Money or gift card, and chose Through Great Question, you will see the amount of funds needed for the study.

If a step does not have a green checkmark, click on the edit icon to go back to that step's page and make the required updates.
Once everything is all green, click Create or Create & Fund $$$.

If you are funding your incentives through Great Question, you will be prompted to select a funding method and add funds.

Done! Study Published! 🙌
Post Publish Features
Survey Data
Once a participant(s) have completed the survey, you can review the data by clicking on the Survey tab on the left and reviewing the details under:

Questions: houses all screener questions
Summary: results of participants responses
Individual: individual participant responses (shown as participants submit screeners)

Attributes can be added to the questions once they have been imported to the study, allowing for the responses to be added as values for the attributes.
Have Questions?
Please reach out to us in the chat or at [email protected]!