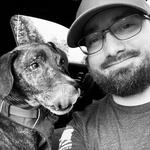 Updated by Billy Dowell
Integrate Great Question and Google Workspace
Add Google Workspace if you are using Google Calendar to track your busy schedule, Google Mail to send email, or both.
Integrating Google Workspace allows you to schedule your interviews within Great Question and have that information shared directly to your calendar, as well as view current events to help prevent overbooking.
More on using the Great Question Scheduler here.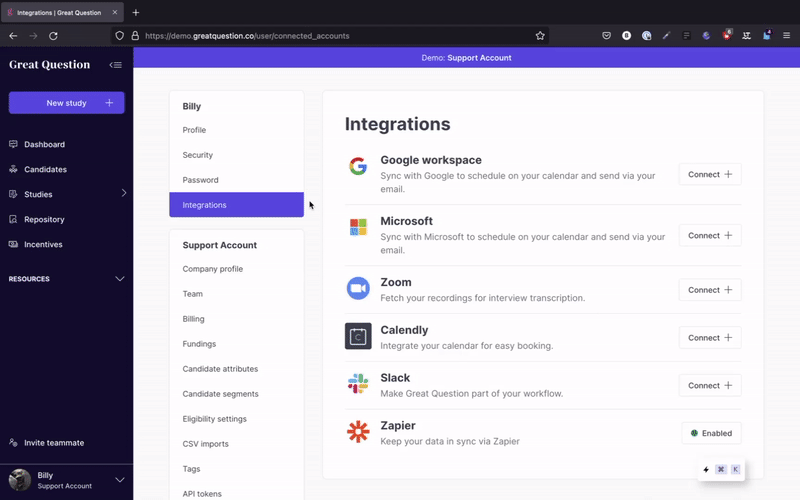 The Setup
Go to your account.
Click on Integrations.
Find Google Workspace and click on Connect + to the right.
When prompted, sign in to your Google Account.
Once signed in, approve all permissions for the integration and click Allow.
Enable or disable Make available on account if you want to allow other users to send from your email for study emails.
Only applies to emails coming from Great Question.
Important Notes:
Any empty checkboxes requesting permissions must be checked in order for the integration to work.
Google Workspace and Calendly can both be integrated at the same time, allowing either to be used when creating a new Customer Interview study.
Google Workspace and Microsoft cannot both be integrated at this time.
Have Questions?
Please reach out to us in the chat or at [email protected]!