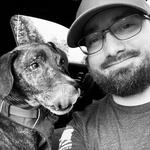 Updated by Billy Dowell
Welcome to Great Question!
Whether your profession is research (Gerard Butler in 300 echos in the background), you are new to conducting research, or you are just helping your organization gather information about your clientele, we are here to help you democratize customer research so that you can include feedback in every product release—and become a research superhero. 🎉
We are here for People Who Do Research!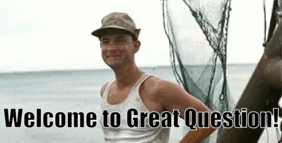 Please reach out to us via Contact or at [email protected] if you have questions about features, are unsure about use cases, or have concerns about how something works. We are happy to help you in any way that we can.
Also feel free to share your own use cases, processes, or any other information that you think could benefit others conducting research. We can share those insights with others that may be new to conducting research, or may be struggling.
Check out our blog, too! We share a lot of great information and tips there all the time.
Now that you have your new account created, you will want to start by customizing your personal account and company account to fit your team's needs. The two guides linked above will walk you through each feature, but here are the things you want to be sure to do first:
Integrate your preferred provider to use your email and calendar for invites, scheduling, and meeting location:

Once your preferred provider is connected, be sure to check your default sending email and scheduling calendar to ensure that emails are coming from you, and not Great Question.

Sending from your own email will help to ensure better deliverability, and allow your participant's responses to be sent to you, vs Great Question.

If you use Zoom, you can integrate Zoom for meeting recording.

Once this has been integrated, it will be set as your Default Video URL.
You can always type/paste in your preferred URL, if you want to use something else.

Update your profile image. Optional, but recommended.
Update your company logo.
Invite team members and edit team member permissions/roles as needed.
As an admin, there are some other things that you may to do before kicking off your first study, which are covered in our company profile guide.
Other things you may want to set up
Below are some other things you may want to do before rolling out a new study. These are not required, but may make thing easier, and can be updated as you use the platform.
Review our Glossary
You can check out the Great Question Glossary to learn more about key terms used throughout the product.
See something that is missing, or you are not sure about? Let us know!
Centralize your existing customer panel within Great Question
There are three ways to add candidates to your panel: CSV upload, manual creation, or invitation via link. You can then email your imported contacts through a more formal panel invite email. Here's a guide to candidate recruitment.
Create custom candidate attributes
Build rich candidate profiles by adding custom attributes to your panel. Tip: think about customer cohorts, plans, personas, and demographics. What information do you need to find the right customers to research?
Create default templates
We have a few templates that you can create, and set as the account default, cutting down on the tediousness of typing up every interview guide, or participant email.
Review our Great Question Study Basics
Before kicking off your first study, we recommend getting familiar with some of the details about each research method and their features. Start off with the Great Question Study Basics guide, and then review each research method as you are ready to create each study.
Have Questions?
Please reach out to us in the chat or at [email protected]!