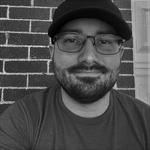 Updated by Billy Dowell
Adding your logo in Great Question
Branding is important! Great Question wants to make sure your logo is shared with your clients so that they know who you are. 😁
Follow the steps below to update your company's logo:
Navigate to your account settings.
Select Company Profile.
Click Upload Logo.
Select the logo from your files and click Open.
Click Update Account for changes to go into effect.
We recommend an image that is 512 pixels wide and transparent, in PNG format.
Have Questions?
Please reach out to us in the chat or at [email protected]!