What is the candidate profile?
What is the candidate profile?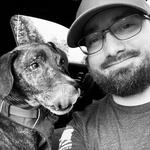 Updated by Billy Dowell
Candidate profile overview
The candidate profile contains all the information about each candidate, as well as their activity.
To access a candidate's profile, click on the candidate's name from anywhere in Great Question, and then click View full profile.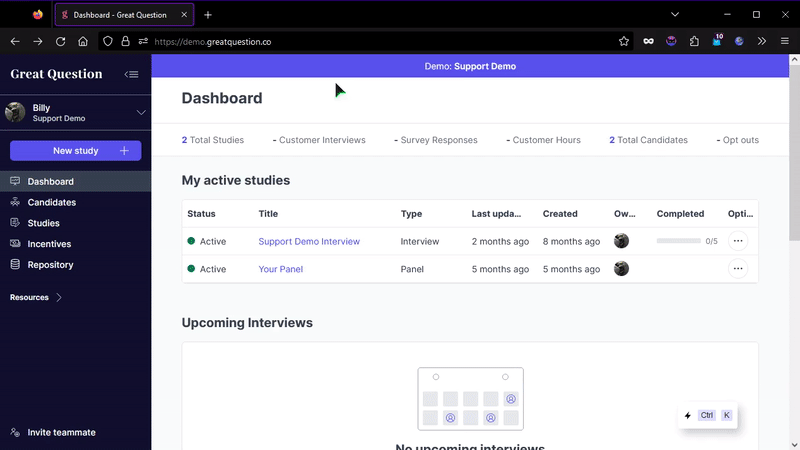 About the candidate profile
Lists the candidate's name, email, and attributes.
Activity
Lists the actions related to the candidate profile such as screener completion, being shortlisted, invitations, and more.
Interviews
Lists all interviews that the candidate has participated in.
Recordings
Lists all the candidate's recordings.
Screener Q&A
Lists all responses to past screener questions.
Studies
Lists all the studies the candidate has participated in.
Assets
Lists all content that has been attached to this section of the candidate's profile.
Observations
Lists observations made about the candidate.
Observations are quotes or notes that you think may be useful to you or your teammates in the future.
Highlights
Lists all highlights created from interviews with the candidate.
Highlights are important sections that were highlighted and created from interviews or clips.
Settings
Choose when the candidate can be contacted.
Have Questions?
Please reach out to us in the chat or at [email protected]!