Great Question Study Basics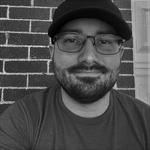 Updated by Billy Dowell
Welcome to learning all about Studies!
Great Question is all about helping you do research!
Studies are the different ways for you to do your research. To spice things up, we created a few tools to help you get the job done.
First, there are a few different types of studies:
Second, each study has unique steps that need to be updated before publishing.
Let's take a moment to learn about those steps.
‍Customer Interviews: Plan, Calendar, Incentives, Screener (optional), Assets, Publish
‍Surveys: Plan, Survey, Incentives, Assets, Publish
‍Unmoderated Test: Plan, Test, Incentives, Assets, Publish
‍Online Task: Plan, Task, Incentives, Assets, Publish
‍Panel Recruitment: Plan, Signup form, Assets, Publish
Plan:
This is where you will be able to decide the details of your study. Such as; number of participants, amount of time the participants should expect to spend on the event, if you want to offer an incentive, if you want a screener, and what language you want the event to be in.
Currently, languages are English, French, German, Italian, and Spanish.
Calendar:
This is an option for the Customer Interviews, and where you will be setting your availability.
How many days you want to allocate for scheduling interviews.
How long you want the interviews to be.
Meeting location, such as Zoom, Google Meet, in person, etc...
If you want to add any observers and their calendars, and much more.
You will also be able to preview the scheduler that the participants see.
Incentives:
Ah, the money...💰
This is where you determine the type of incentive: Money or gift card, Coupon code, Product gift, or Other.
Depending on what option you choose, you will see options to provide the cash value, coupon code, product details, etc...
If Money or gift card is chosen, you will need to select whether you want to use Great Question to pay out, or process the payout separately.
Screener:
Also an option for the Customer Interviews, this is where you distinguish between the candidates you do or do not want to interview.
Screener questions are like survey questions, and can be anything you want them to be. They can even be required.
Questions can also have Ideal answers to help with the distinguishing process.
Automatic review can also be set up so that candidates can schedule right away if they matched the ideal answers. (For Enterprise accounts)
Ideal answers must be selected for Automatic review to work.
Ideal answers can be selected to set the desired responses for Automatic review. Note: You can also click on the star next to the answer choice when using Yes/No, Multi Select, or Single Select.
Survey:
Specific to Survey studies, this is where you will create the questions that you want participants to answer.
Similar to screeners, you can set questions as required, so that they cannot be skipped.
You can also use different types of questions.
If you have your own survey to use, no worries! Use your own survey link as well.
Name and Email are required and automatically collected. They do not need to be dedicated questions.
Test/Task:
These are for Unmoderated Test and Online Task, and are where you create the test that needs to be completed, or add the link to the test.
Unmoderated tests allow for the candidates to be recorded while conducting the test, and answer a few questions.
Online Tasks allow you to share a link to the test you want the candidates to complete.
Signup Form:
This is specific to the Panel recruitment.
See Survey above. Basically the same idea, but are usually signup related questions.
Assets:
Depending on the study you choose, this is where you preview and edit what the candidates/participants see.
Items covered here are the landing page, screener invites, welcome email, participation invites, and more...
Publish:
You guessed it…this is where you push that study live.
You will be able to review all steps, to make sure everything is done and ready to go.
Then launch it and do all the research that your heart desires!
Third, there are two ways to create a study:
Click New study at the top of the left sidebar menu.
Click Studies on the left sidebar menu and click the New study button in the top right-hand corner.
Have Questions?
Please reach out to us in the chat or at [email protected]!