Plan and Billing Settings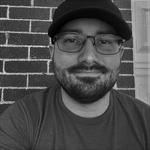 Updated by Billy Dowell
Update plans and billing settings in Great Question
If you're looking to update your payment methods, add a new credit card on file, update your billing information, or download your Great Question receipts/invoices, this guide is for you.
Update Billing
Navigate to your account settings.
Select Billing.
From Billing, as you scroll down, you'll be able to:
View and change your plan under Current Plan.
Add new/additional payment methods, or change/update your current payment method; which can be handy if you have multiple teams with different budgets running research. All under Payment Method.
Add billing information that will appear on your invoices and receipts, such as VAT IDs or tax numbers, under Billing Information.
View and download your GQ invoices, under Invoices.
Changing your plan
Under Current Plan, click Choose a plan.
Select the plan you want to use and save.
However, as always, it may be best to contact us first. Feel free to contact
[email protected]
to chat.
Adding payment methods
Under Payment Method, click Add payment method.
Fill out card information.
Click Update card.
Updating billing information
Under Billing Information, click Add information.
Type in the information that you want to show on your invoice, or edit what is already there.
Click Save information.
Viewing and Saving Invoices
While in the Billing page, invoices are displayed in a list, under the Invoices header.
Click on the download icon if you want to view and save a PDF copy.
Have Questions?
Please reach out to us in the chat or at [email protected]!