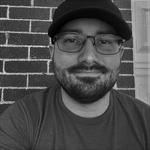 Updated by Billy Dowell
Integrate Great Question Salesforce
Push custom attributes and unsubscribe statuses back to Salesforce
Additional functionality here TBD based on Beta.
Setup 
Connecting to Salesforce
Click your profile in the bottom left corner
Click Account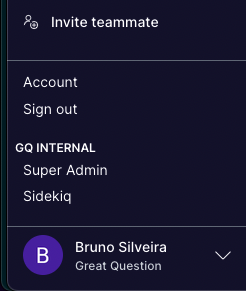 Click Integrations

Find Salesforce and click Connect. You will be redirected to your Salesforce workspace, so you can log in, in case you are not already.

 Once you log in, you will be redirected back to Great Question.

Run a manual import
Once you are connected to Salesforce, you can go to the Candidates page to import new candidates from Salesforce.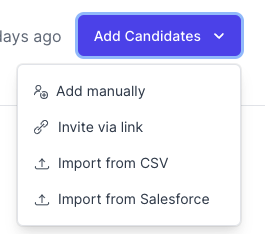 When you click Import from Salesforce, we will start importing the Contacts into Great Question. 

Keep in mind that this process can be slow, depending on how much data there is to be imported. Once it is finished, we will let you know: 

Custom Attributes
You can create custom attributes in Account > Candidate attributes.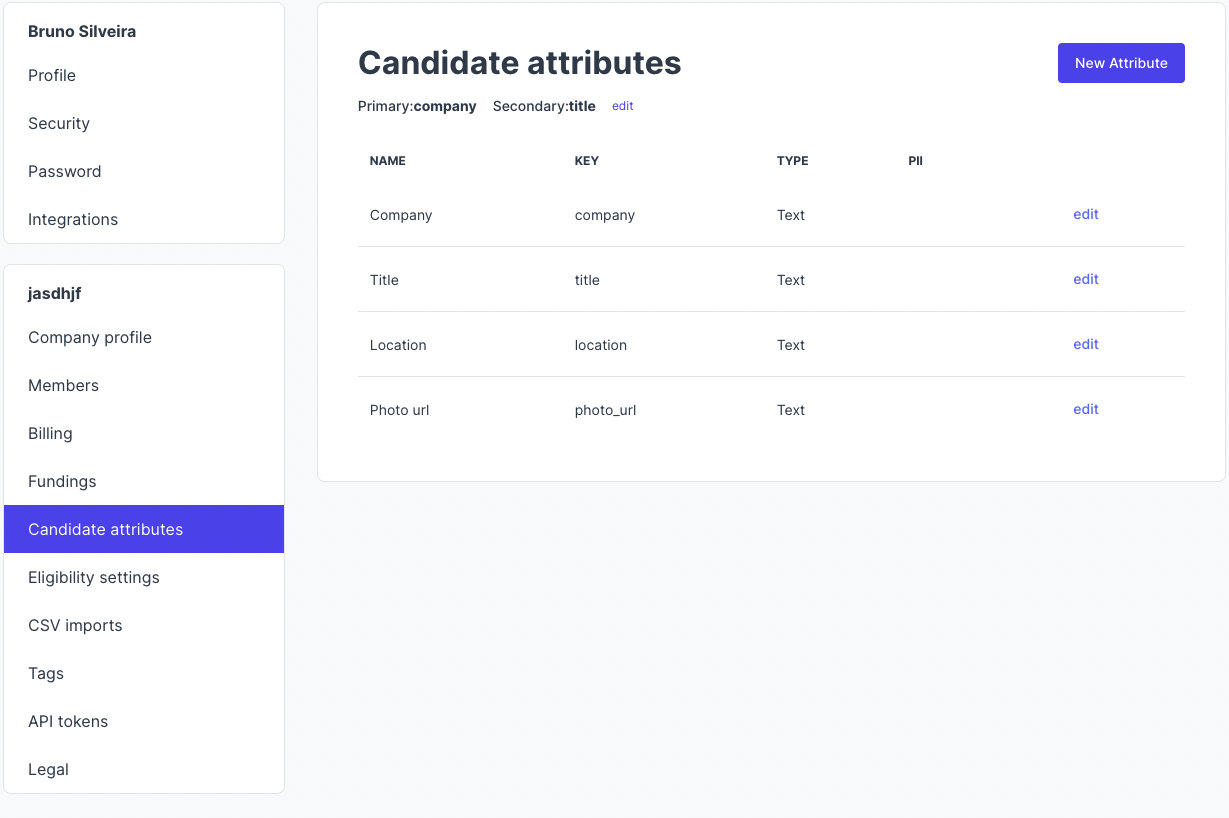 Select Salesforce when creating a new attribute and choose which field you want to get the information from.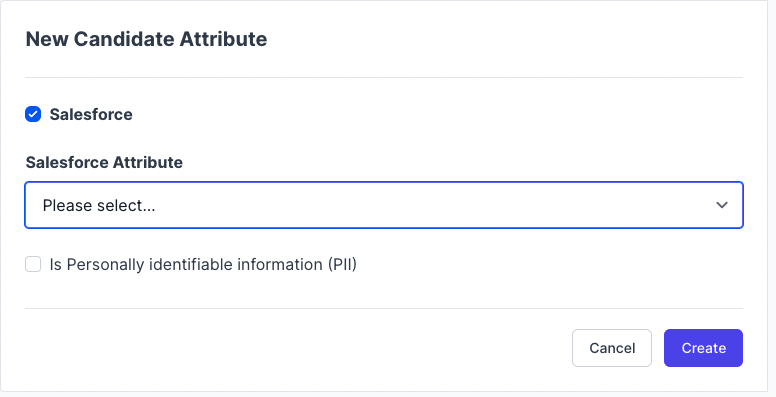 You will then see those values in the candidate's profile.