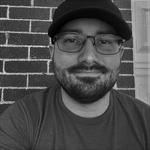 Updated by Billy Dowell
Some key terms that you will see throughout Great Question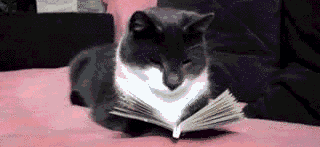 General
General key terms throughout the product
Artifacts: artifacts are items and events that are tracked within the account. Such as, replies to studies, created highlights, interview room edits, clips, and more.
Attribute: fields that are applied to candidate profiles, allowing better searching and filtering between candidates. (e.g., Name, Email, Title, Location, etc... are all attributes)
Candidates (aka Panelists): Potential research participants who haven't been selected to participate in a study yet.
Dashboard: contains a snapshot of your overall usage, a list of your upcoming interviews, recent artifacts, and your team's recent activity.
Global Tags: allow you to add tags to your research findings, making them easier to find and group together.
Highlight: selected text used to create an artifact signifying importance. Highlights can also have tags applied.
Highlight Reel: a collection of highlights used to create a comprehensive report of your research findings, and sharing that data with your colleagues.
Insight: documents that you can use to collate research insights, and embed your interview recordings, tags, excerpts, candidates, survey responses.
Loom: provider user for screen recording within Unmoderated Studies
Nylas: provider used for calendar integrations and powers our interview scheduling and emailing for users
Participants: People who are participating in a research study actively, potentially getting paid an incentive for doing so.
Repository (aka Repo): research repository, where all research is housed. Such as, interviews, survey responses, highlights, highlight reels, and more
Synthesis: a feature that allows you to add your highlights into themed groups of learnings, enabling better extraction of research insights.
User (aka Researcher): person that holds a user profile within the account.
Admin: user with a paid seat that holds all permissions available within the account.
Creator: user with a paid seat that can create studies.
Observer: user with a free seat that can only review some content within the account.
Studies
Terms that are most commonly seen within studies.
Moderator: Admin or Creator that conducts interviews with the participants. Can also be the study owner.
Observer Rooms: A feature that allows your team to sit in on live interviews without being in the interview room, relieving some of that pressure your participants may sometimes feel when there are multiple faces on the call.
Screener: A set of questions used to determine if participants qualify for an interview, or just used to gather information before an interview.
Shortlist: list of candidates, also known as participants once they have been added, that you want to invite to participate in your study.
Signup Form: similar to a survey, but specific to panel studies.
Skip logic: allows the set-up of multiple questions and have participants move from one question to another based on their answers to the previous question.
Stats: short for statistics and a page used to track email performance
Study: A research initiative or project. Within Great Question, they can be any of the following:
Study Owner: Admin or Creator user that manages the specific study.
Study Tags: like global tags, study tags allow you to add tags to your research findings, making them easier to find and group together, but are per study.
Waitlist: a feature for studies that allows your participants the opportunity to opt-in for a waiting list in the event that more slots open up for your studies as they reach their participation limit.
Security
Common security terms. Why are they important? More on that here and here.
Review Great Question's Security Credentials.
BCP/DRP:
Business Continuity Plan: a proactive plan designed to ensure that operations continue to run at all times.
Disaster Recovery Plan: a plan designed to restore operations after a disaster takes place
Certificate of Liability Insurance: a document/certificate that identifies a company's general liability insurance coverage. Including details such as, coverage amounts and limits, insurance company, named insured on the policy, and policy effective date.
Data Retention/Destruction Policy: an established protocol for retaining information for operational or regulatory compliance needs.
infoSec Policy: a set of rules, policies and procedures designed to ensure all end users and networks within an organization meet minimum IT security and data protection security requirements.
SOC2 Type II, ISO27001: a Service Organization Control (SOC) audit reporting how a cloud-based service provider handles sensitive information, identifying both the suitability of a company's controls and operating effectiveness
Third Party Risk Management Policy: sets standards in regard to engagement of outsourced/vendor assisted features, and identifies how third party relationships are monitored and reported.
Have Questions?
Please reach out to us in the chat or at [email protected]!