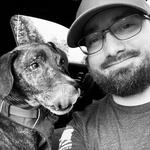 Updated by Billy Dowell
Learn about Incentives
Your customers are giving you their time and knowledge to help you improve your product or service, and they deserve something in return.
That's why incentivizing participation is a great way to say thanks—and also a great way to get them to participate in the first place.
Incentive FAQs
How much should I offer as an incentive?
A great rule of thumb to start with is: if you're talking to the person live (i.e. through a platform like Zoom or Google Meets), you should offer more as an incentive than an unmoderated session.
It's not necessary to offer cash or gift cards, either. Some companies opt to offer product gifts, such as discount codes or a physical gift, like a swag box.
Ultimately, the incentive type and amount is up to you depending on the study type, level of complexity, and budget.

Generally, we recommend $40 an hour for unmoderated prototype tests. For remote moderated interviews, a good rule is $80 per hour for consumers, $100 per hour for professionals.
Keep in mind that even for a shorter session, a $20 minimum is ideal to make it worth the participant's time.
What types of incentives can I offer participants?
Gift cards and prepaid debit cards

We partner with Tremendous to make sending gift cards and prepaid debit cards easy.  With tons of vendor options available all around the world—including Visa Debit, charitable donations, and gift cards—this integration makes distribution a breeze.Simply enter the amount you'd like to offer each participant when you're setting up the study, and when they go to redeem the incentive, they'll be able to do so in their local country's currency.

Product gifts or coupon codes

Sometimes, a gift card or cash might not be as valuable to your participants as a product gift (like a free seat) or coupon. You know your customers best, after all.Simply enter the discount code or offer you'd like to give participants, and they'll be able to redeem it after participating in your study.

Swag

Who doesn't love getting happy mail? Enter a link where customers can redeem a swag bag, and they'll be able to claim it after participating in your study.

Third-party incentives

If you're offering participants an incentive outside our functionality, simply select Outside of Great Question.
Where do I plan my study's incentives?
When you create a new study—no matter what type it is—you'll first click through a number of screens before you publish it. Under the Plan tab, be sure to check Offer an incentive.

A couple screens later, under Incentives, you'll be able to select:

The type of incentive you'd like to offer;If you're offering a gift card or cash, the amount you'd like to offer
If you're offering a product gift or swag, the URL to claim the offer
Instructions on how to redeem the offer (whether through Great Question or otherwise).

If you're offering incentives through our Tremendous integration, as seen below, you'll be asked to fund your incentives using the payment method on file.
How does Great Question charge for incentives?
Great Question charges the credit card on file for the total incentive amount for all participants when the study launches.

There are no incentive fees, regardless of the plan you are on.
How can I verify that a candidate has received or redeemed their incentive?
That's a Great Question! Pun intended.
Click the Incentives tab on the left-hand toolbar.
From there, search for a specific candidate to see their incentive status.
Under the Status column, you'll be able to see if they've been Sent, Not Sent, or Redeemed.
What does the process look like for participants redeeming their incentive through Great Question?
Step-by-step preview coming soon!
Have Questions?
Please reach out to us in the chat or at [email protected]!