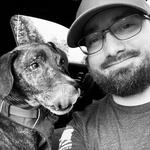 Updated by Billy Dowell
Incentives for Admins
If you have an Admin seat within Great Question, you basically have the wizard powers to manage your team's incentives on a deeper level.
Read on to learn about the Incentives wallet, the management panel, and other ways to track and report on your incentive payouts.
Managing your team's incentives
From the left-hand toolbar, select Incentives.

If you do not see this option, you do not have Admin privileges.

Review a few important things:

Available to funds on your account that can be added to studies.
The amount currently allocated to active studies.
Your lifetime spend on incentives.
Your average incentive payout per participant.
A table displaying every incentive that's been paid out to each candidate in order of recency, as well as the redemption status (i.e. Sent, Not Sent, or Redeemed).
The capability to fund your team's wallet of available incentive funds in the top right corner.
The capability to send one-off incentives to individuals within your candidate panel.
How to add funds to your team's incentives wallet
From the Incentives tab, click on Manage wallet in the top right.
Select Deposit funds... to add funds via credit card.
If you are on an Enterprise plan, you can select Create invoice... to add funds via an invoice that you submit to your finance team.
Please note that your team can still fund incentives on a per-study basis when they go to publish a study. But managing this funding at the Admin level through this tab gives you greater control on what's being billed against your account, as that per-study funding will pull from the available funds within your wallet.
How to resend incentives
If a participant reaches out because they haven't claimed their incentive and/or need the email resent, Admin seats can do so through the Incentives tab on the left-hand toolbar.
Click on Incentives.
Search for the candidate's name.
In the furthest right column, click the Actions drop-down, and then Resend incentive.

You can also Send incentive or mark a participant as canceled or no-showed.
Have Questions?
Please reach out to us in the chat or at [email protected]!