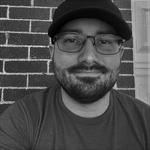 Updated by Billy Dowell
Integrate Great Question and Slack
If you use Slack, you can integrate your Slack account with Great Question to track your activity in a Slack channel!
Integrating Slack with Great Question allows your activity to be recorded in a Slack channel that you choose to keep up with events, such as:
Panel Signups
Completed Surveys
Completed Screeners
Scheduled Interviews
Upcoming Interviews
The Setup
Go to your account.
Click on Integrations.
Find Slack and click on Connect + to the right.
If you are not already signed in to your Slack account, you will be prompted to do so.
Once signed in, review all permissions for the integration.
Select a channel from the dropdown list at the bottom.

Choose a dedicated, internal channel for this integration. Shared channels are not recommended due to privacy concerns.

Click Allow.

Check the channel for a notification about the integration to verify.
Have Questions?
Please reach out to us in the chat or at [email protected]!